Your Dentist In Boca Raton
Elite Boca Dental
Elite Boca Dental
As your Boca Raton dentist, I am dedicated to providing you with the personalized and gentle care that you deserve.
At Elite Boca Dental, we restore your dazzling smile with All-on-4® dental implants, so you feel confident again.
Dr. Michael Pechan Cares about All of Your Dental Needs
Elite Boca Dental
If you want a caring dentist who provides you with all your oral health needs in one office, you need Dr. Michael Pechan of Elite Boca Dental. Dr. Pechan has been an affordable dentist in Boca Raton since 2011. He loves serving his patients and providing them with cutting-edge dental services. Dr. Michael Pechan provides dental services with passion and integrity. He's always looking for ways to provide the best dental services in Boca Raton, FL., and he cares for everyone who sits in his dental chair.
What to Know About Your First Visit to Elite Boca Dental
Our office greets you with a kind smile and a warm welcome when you enter our dental office.
Our dental team will get to know you by reviewing your medical history and listening to your oral health concerns.
Dr. Michael Pechan, your dentist in Boca Raton, and the rest of the dental team will listen to your questions, answer them, and provide you with information to decide your oral health and your customized treatment plan.
If you don't have dental insurance, you don't need to worry because Dr. Pechan provides Elite Dental Membership plans that will allow you to get the dental treatments you need without costing you a bundle.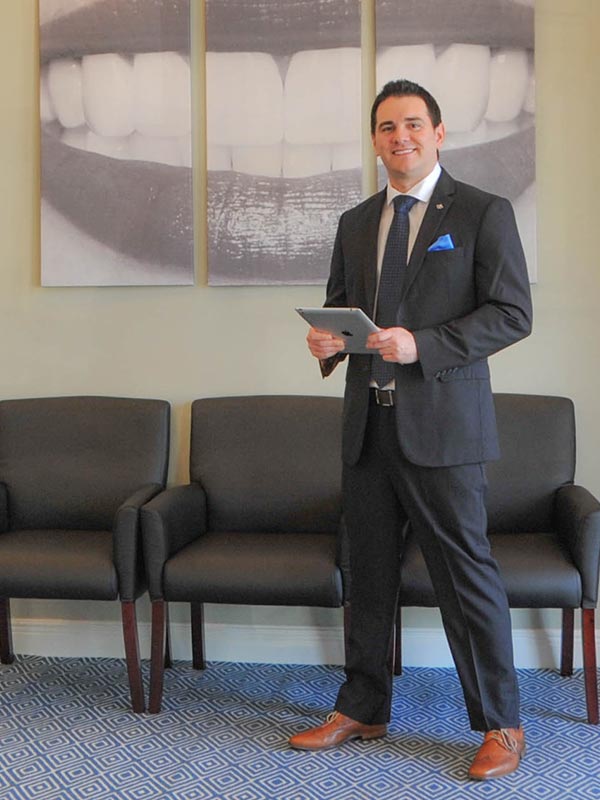 Dental Services
We provide 10 dental services that recreate a beautiful smile for life. Our most popular dental services include:
Dr. Pechan and His Staff Want You to Feel Comfortable in the Dentist Chair
Dr. Michael Pechan, your affordable dentist in Boca Raton, practices integrity, compassion, and honesty with all of his patients. He'll work with you on your dental needs and will listen to all of your concerns.  Dr. Pechan also stays up-to-date on the latest dental procedures so you can go to one dentist for all of your dental needs. Elite Boca Dental provides a full range of dental services.
Dr. Michael Pechan will answer all of your questions and show you what's involved in your dental procedure. Our dental hygienists will put you at ease before any treatment starts, ensuring you're comfortable throughout the entire process.  Dr. Michael Pechan also offers an oral health membership plan that makes dental procedures affordable if you don't have dental insurance. If you're ready for a whiter smile, book your dental appointment through Zocdoc today!
Latest Elite Boca Dental news
Experience America's biggest military appreciation event, where businesses across the country come together on a specific day to express their gratitude.