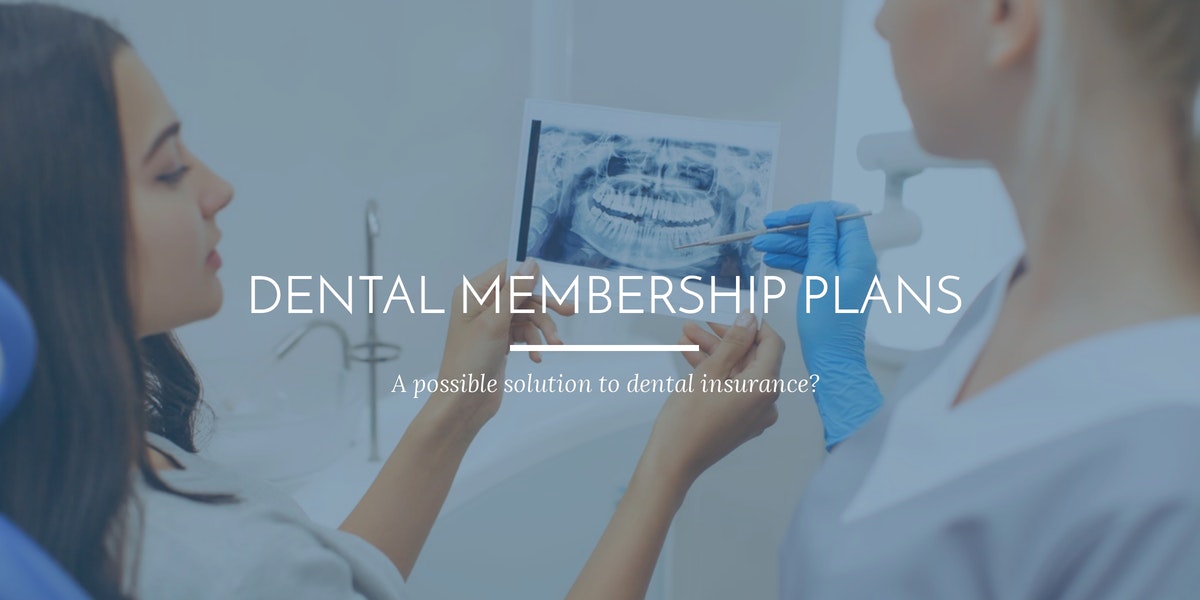 Dental Membership Plans, Dental Insurance of the future?
Have you heard of Dental Membership Plans yet? Dental insurance being offered by Health Care providers might no longer works for the doctors or patients, as they come with deductibles, preexisting conditions, spend caps and high premiums,  an additional problem is that doctors are not being fully reimbursed for their services, while patients are overpaying for the insurance.
Dentists have now introduced Dental Membership Plans. These plans mustn't be confused with insurance, they are effectively discounted priced similar to the concept of wholesale clubs (Sam's Club , Costco etc). They offer a number of in-house plans which will be affordable, as all dental work needed will be charged at a lower cost. Basically, (as an example), a patient will pay an annual fee which will include discounts on two prophies (cleanings), one exam and an X-ray for that year.  Should patients need more treatments, tailored discount packages can be created at a higher (still discounted) price to cover all necessary treatments. 
Once the Doctor and Patient have decided which plan to sign up for and agreed on the annual reduced price, all that remains is the dental work to be carried out. No more frustrations of dealing with Dental Insurance Companies throughout the year.  These programs tend to be a positive for both parties, as patients pay only for the dental treatments that they require while doctors are able to grow their practices with expansion in the fee-for-service patient group and case acceptance.
These Dental Membership Plans, which are also known as Dental Savings Plans are being enjoyed by a number of patients already and this number is rapidly on the rise.
Please feel free to call us at Elite Boca Dental without delay to discuss your dental savings options under a Dental Membership Plans from our office. We would love to have the opportunity of explaining our plans and the benefits with you.
Experience America's biggest military appreciation event, where businesses across the country come together on a specific day to express their gratitude.