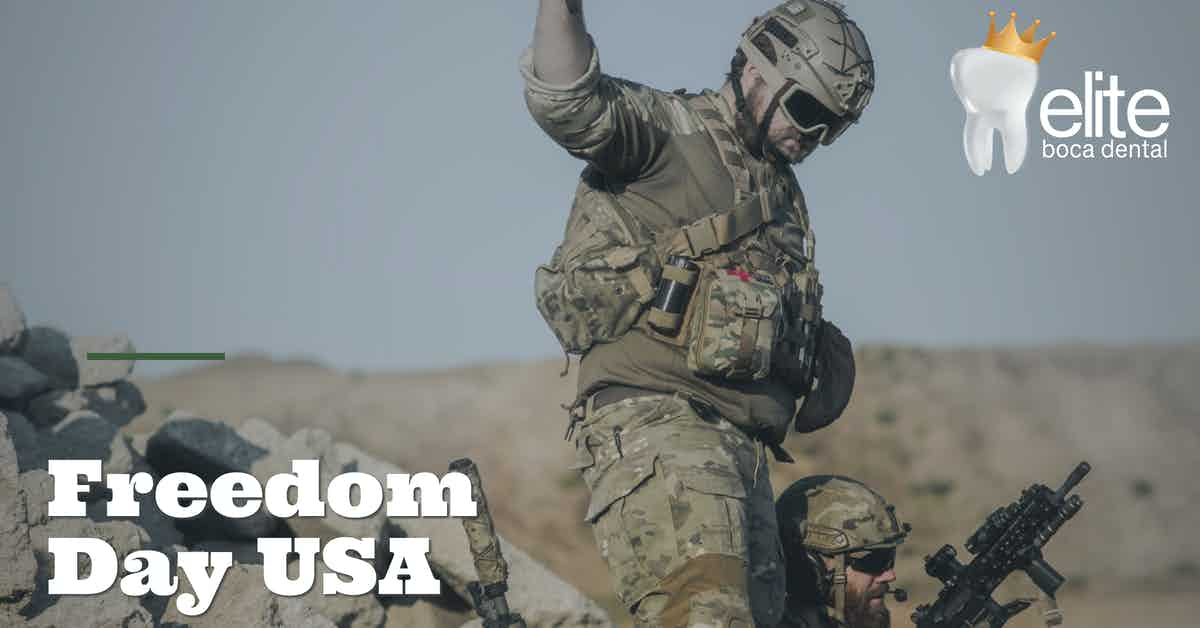 What is Freedom Day USA?
Experience America's biggest military appreciation event, where businesses across the country come together on a specific day to express their gratitude. Active military, veterans, and their families are treated to free services, special offers, and more. This year, mark your calendars for Thursday, October 12th!
Why Do We Do This?
Imagine the sacrifices our soldiers make – missing out on precious moments like their child's first steps, birthdays, and holidays. By participating in Freedom Day USA, we honor their service and show our appreciation for their commitment to protecting our freedoms. It's a day of free for a lifetime of freedom!
The Sacrifice…
Imagine missing out on the most important things in your life:
your child's first steps
their first words
birthdays and anniversaries
the birth of your child
your family missing you during holidays, vacations, and outings
your children wondering where you are during their ball game or dance recital
Active Duty means our soldiers miss out on family and friends.  It also means their family is missing a key member, for the big events and even the smaller ones.  They do it gladly, with honor and pride, they do it for us!
So we give back, we say "Thank You" and give them a Day of Free!
How Can You Help?
On Thursday October 12th, Elite Boca Dental is proud to offer free exams, X-rays, oral cancer screenings, extractions, cleanings, and child sealants. Spread the word, share this post, get the news out there.
Just call 561-482-7008 to make an appointment at our location: 22191 Powerline Road, Unit #19B, Boca Raton, FL. Let's come together to say thank you to our military heroes!
Freedom Day USA 10 Year Video
Share This Story, Choose Your Platform!