About
Us
The team behind Elite Boca Dental

Brittany
Dental Hygienist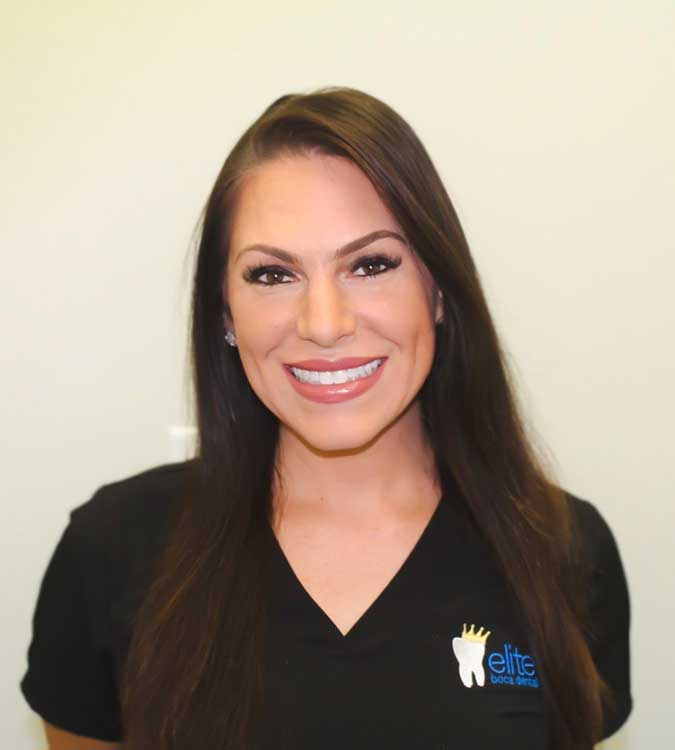 Hi my name is Brittany!
I completed my Associates of Science degree at Palm Beach State's Dental Hygiene program, graduating top 10 of my class in 2011. I'm a Registered Dental Hygienist (RDH) and have been with Dr. Pechan and Elite Boca Dental, since graduating and I love being a Dental Hygienist!
It is extremely rewarding to be able to help educate my patients on the importance of oral health, and what the potential negative side effects would be if you neglect oral hygiene.
More importantly, I love being able to provide a great experience to patients and especially comfort people that are fearful of coming to the dentist. I feel most accomplished when I can make people with previous negative memories of dentistry comfortable and happy to be receiving care.
I always knew that I loved teeth which is what drew me to dentistry, making smiles perfect and my patients happy is what I strive for daily.
I am extremely passionate about traveling and having new experiences with people, places and things. I am always looking forward to the next exciting adventure!
Make An Appointment
If you have any questions regarding our services, please contact us using the form below and we'll get back to you as soon as possible.