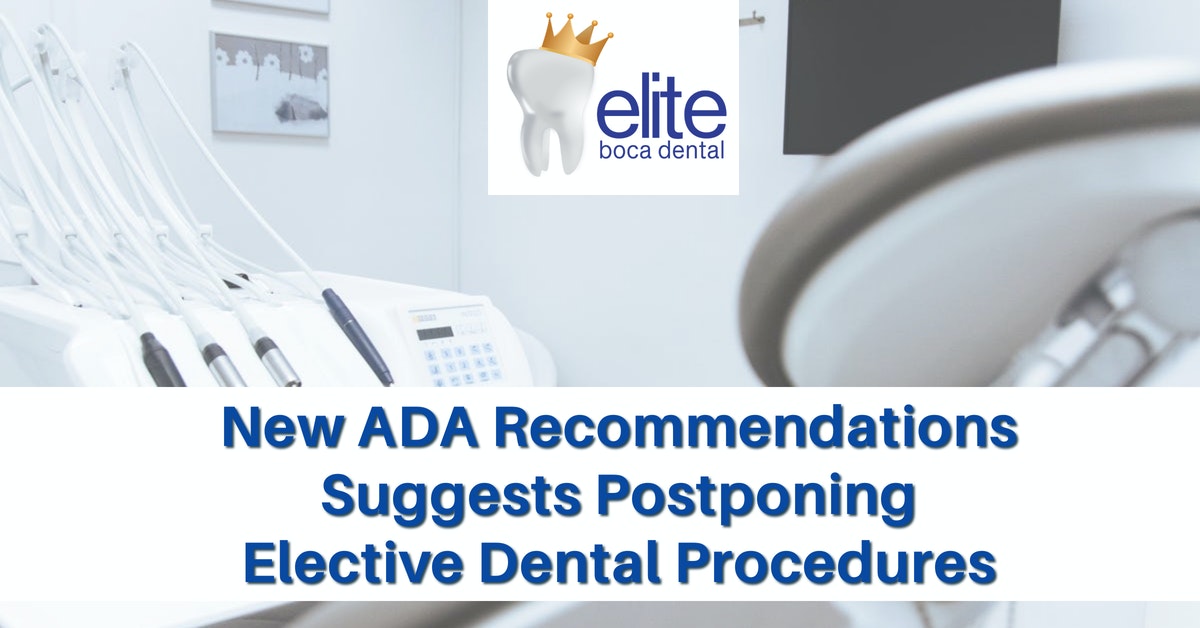 Dental
News
The latest dental news and updates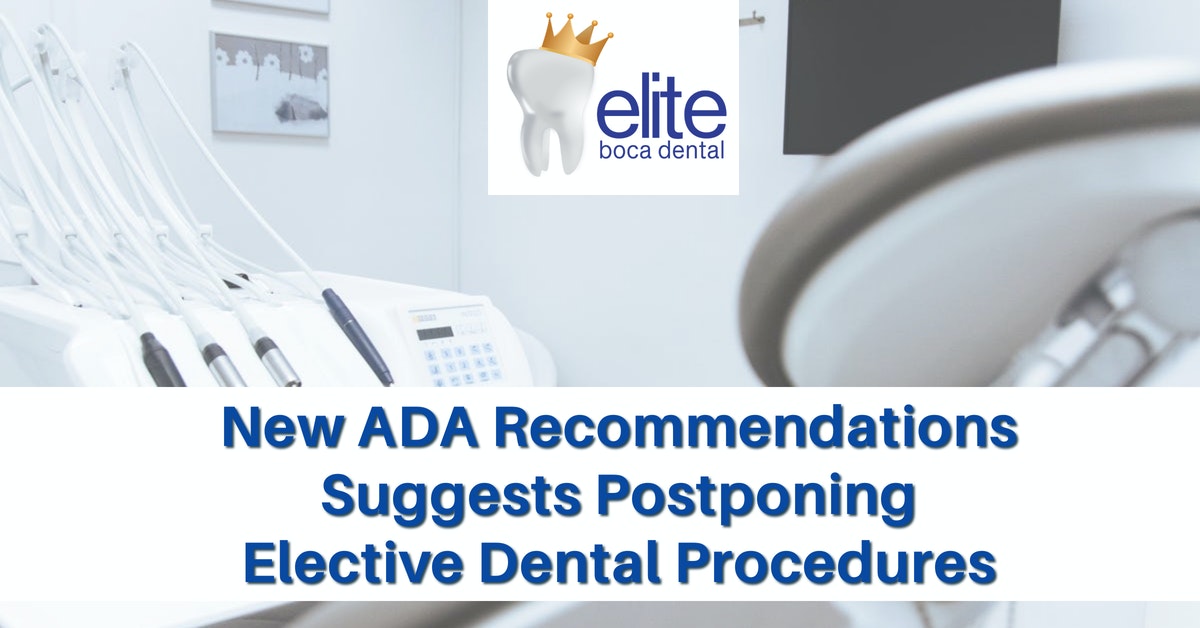 New ADA Recommendations Suggest Postponing Elective Dental Procedures
The American Dental Association (ADA) has made new recommendations on March 16, 2020, that dentists across the nation postpone any scheduled elective procedures to stop the spread of COVID-19.
The initial recommendation stated: With the goal for dentistry to do its part to moderate the spread of COVID-19, the ADA prescribes dental specialists across the nation delay elective techniques for the following three weeks. Focusing on crisis dental consideration will permit us to think about our crisis patients and lighten the weight that dental crises would put on medical clinic crisis divisions.
Some states and localities are requiring a more extended mandate for dental offices only to provide emergency services. In Florida, Gov. Ron DeSantis issued an executive order mandating that dental offices cease performing elective procedures until after May 8, 2020.
The ADA states, "concentrating on emergency dental care will allow us to care for our emergency patients and alleviate the burden that dental emergencies would place on hospital emergency departments."
In addition to postponing non-emergency dental procedures at this time, the ADA has provided directives for best practices to prevent further spread of the pandemic. Dental Health Care Personnel are urged to:
Schedule any appointments with enough space in between to sanitize and disinfect all potentially affected areas properly
Advise patients to come alone to their appointments whenever possible. This ordinance does not apply to patients who require assistance such as pediatric patients, the elderly, and those with special needs
Remove any magazines, toys, or other shared items such as coffee makers from waiting areas, and spread chairs out in the waiting area to help patients continue practicing social distancing
Do not let any dental health care personnel who is exhibiting flu-like symptoms report to work.
COVID-19 was deemed a pandemic by the World Health Organization (WHO), the infection has spread to 151 countries according to reports from WHO and the Center for Disease Control (CDC).
For up-to-date information from the ADA in regards to COVID-19, please visit ADA.org/virus. The site is being updated with the newest information and directives for dental professionals as far as current best practices to follow. For questions not currently answered in the online FAQ, dental professionals are urged to email MSC@ada.org.
Should you have a dental emergency, please do not hesitate to contact Dr. Pechan directly on (440) 281-0037.
Please feel free to call us at Elite Boca Dental if you have a dental emergency.
Here is a link should you wish to find out more about the Corona Virus .
Stay Up To Date, Follow us on Social Media.
Share This Story, Choose Your Platform!