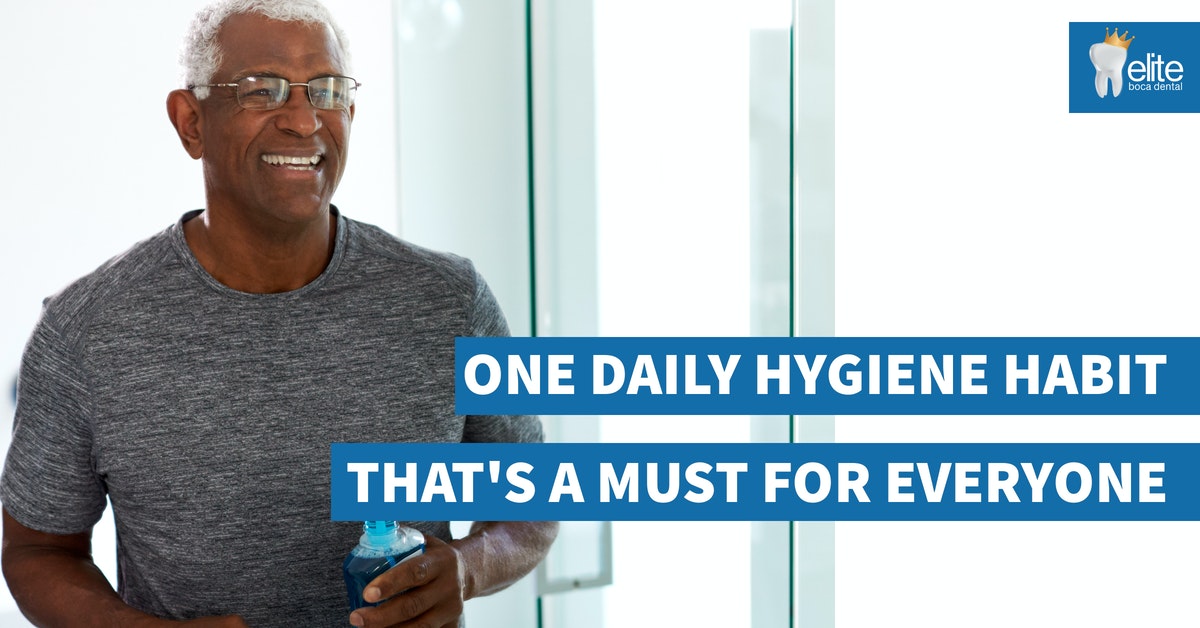 Dental
News
Once Daily Hygiene Habit That's a Must for Everyone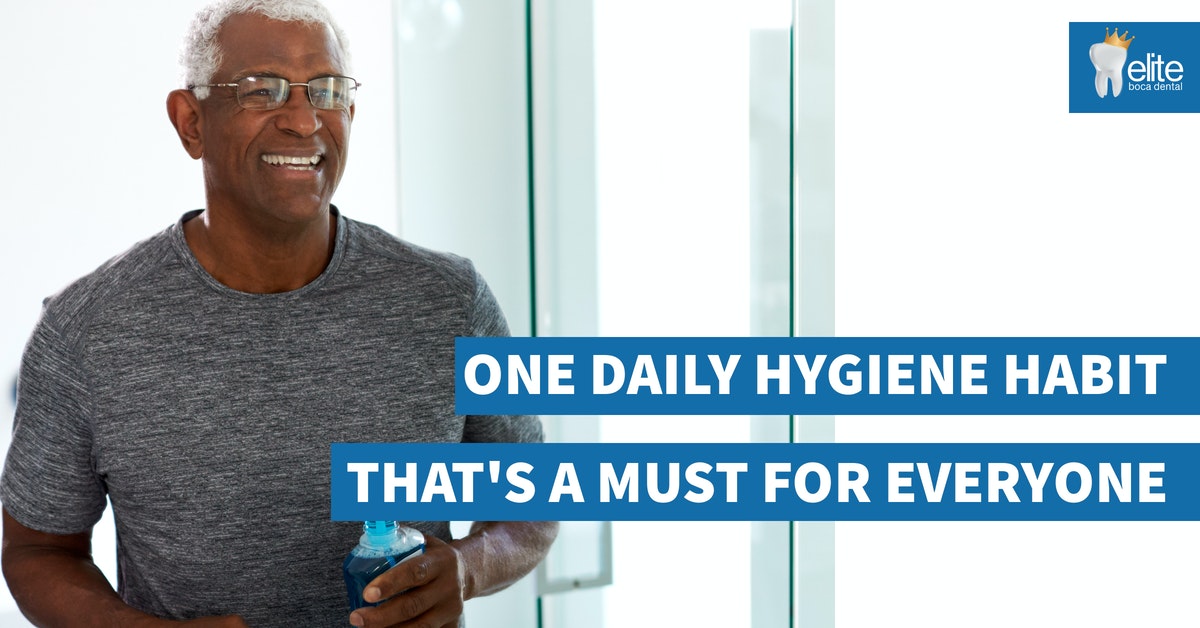 ONCE DAILY HYGIENE HABIT: A Must for Everyone
COVID-19 is still spreading rapidly, and you're looking for ways to protect your family, and yourself from the conceivably savage sickness. We all know that proper hygiene is the best protection against the coronavirus, but one daily hygiene habit you may not think of could be the difference between staying healthy and falling victim to COVID-19.
Chances are, you've been practicing this habit for years, but you need to make sure you do this every day, and your dentist agrees. Have you guessed what the habit is you need to practice every day to protect yourself and your family from a potentially deadly virus?
According to emerging studies published in Function Journal, using oral rinses can target the viral lipid envelope, and destroy the membrane that the virus needs to replicate and transmit to new hosts. When you interfere with the lipid envelope, you create a viricidal which targets many coronaviruses. The evidence backing using mouthwash and oral rinses as a means to destroy a virus is astounding.
Much as you use soap to disinfect your hands and reduce the spread of the virus, oral rinses work to purify your mouth, saliva secretions, and throat. Your mouth and throat are where COVID-19 thrives and replicates the fastest within your body, making oral hygiene an absolute must in the fight against coronaviruses.
Thus far, research on the efficacy of mouthwashes to destroy coronaviruses has not spread to SARS-CoV-2, the virus causing COVID-19. However, researchers are now making appeals for new research of certain rinses and mouthwashes and their effect on SARD-Cov-2. Scientists are optimistic that, based on previous research, the use of antiseptic mouthwash will reduce the spread of COVID-19, and possibly help patients who are currently ill.
Keep in mind; you should never swallow mouthwash or oral rinses. Use your oral rinse by gargling, as recommended by researchers and scientists, as a way to combat COVID-19 from taking up your mouth and throat as hosts to replicate.
We hope you keep practicing good oral hygiene and find ways to stay safe during this global pandemic. Remember, brush, rinse, and floss every day. Good dental hygiene is more important now than ever.
As your dental health professionals, your well-being is important to us. We are opening the office slowly, and hope to be back to full operation soon. Feel free to reach out and call the office should you have any concerns or questions on 561-482-7008.
Please feel free to call us at Elite Boca Dental if you have a dental emergency.
Here is a link should you wish to find out more about the Corona Virus .
Stay Up To Date, Follow us on Social Media.
Share This Story, Choose Your Platform!