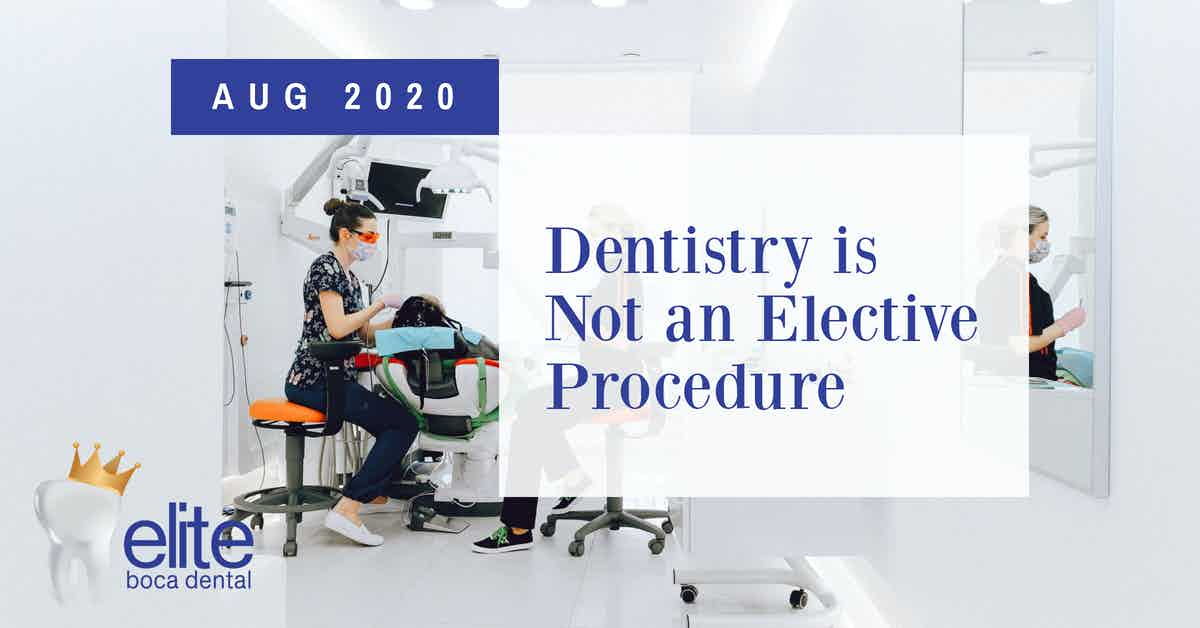 Dental
News
Dentistry is Not an Elective Procedure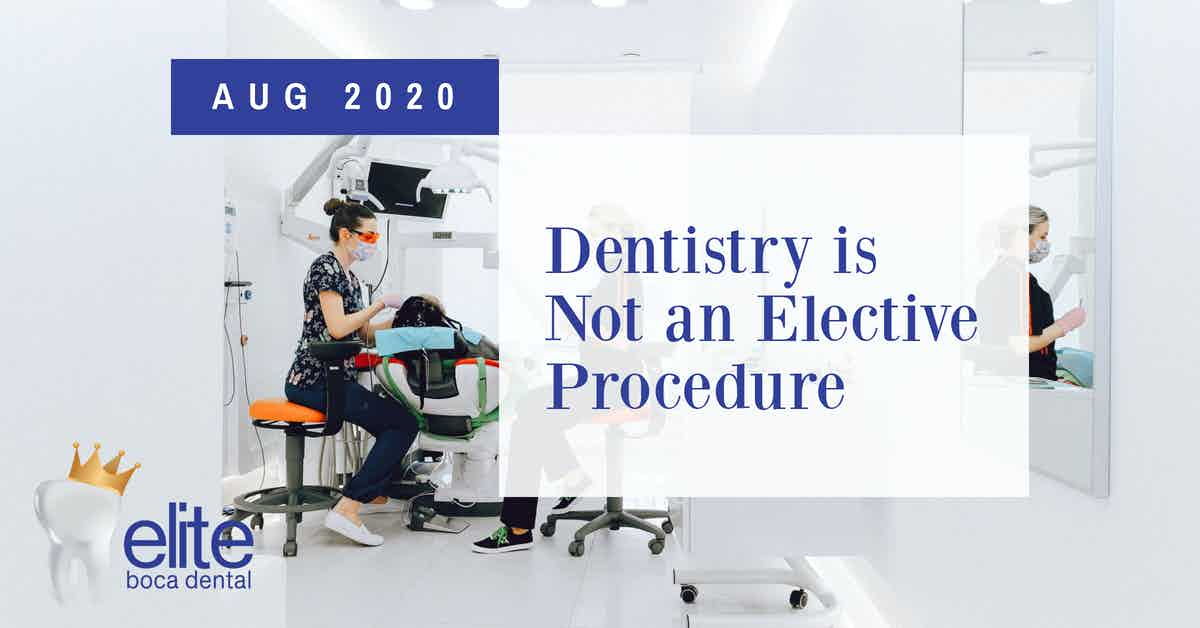 Dentistry is Not an Elective Procedure: Don't miss appointments
Avoiding the dentist has become common practice for most Americans, and the novel coronavirus has only amplified this issue. Patients in Boca Raton need to know that dentistry is not an elective procedure. When it comes to your overall health, oral health is a key piece of the puzzle.
The CDC reported that there is "no data available to assess the risk of SARS-CoV-2 transmission during dental practice." Still, patients are wary of returning for routine dental care due to media coverage stating dental offices should only serve during emergencies.
Delaying routine teeth cleaning can cause compounded health issues that can last for months or even years. When your oral health suffers, your immune system is weakened, making you more susceptible to systemic diseases such as COVID-19.
Professor of Periodontology at Ohio State University, Purnima Kumar, told the Washington Post, "Dentistry is not an elective procedure. They're important to your mouth health, as well as to the health of the rest of your body." The American Dental Association agrees that dentistry is not elective, and advises dental offices to reopen using practical guidelines.
What happens when you miss a routine dental appointment?
When you miss a routine dental appointment, you miss out on essential chances to detect disease early on, and put your overall health at risk. Dentists help to diagnose and treat oral ailments that can lead to long term health problems.
Did you know a dentist can even help determine the onset of diabetes while the disease is still manageable? Cancers, diabetes, and many other ailments are often caught while seeking routine dental care.
Furthermore, infections in the mouth can lead to full-blown systemic diseases, and even lead to hospitalization. By the time you have a dental emergency, you have already let your oral health decay. Avoid possible illness and injury by seeking oral care on a regular schedule.
As your dental health professionals, your well-being is important to us. We are opening the office slowly, and hope to be back to full operation soon. Feel free to reach out and call the office should you have any concerns or questions on 561-482-7008.
Please feel free to call us at Elite Boca Dental if you have a dental emergency.
Here is a link should you wish to find out more about the Corona Virus .
Stay Up To Date, Follow us on Social Media.
Share This Story, Choose Your Platform!