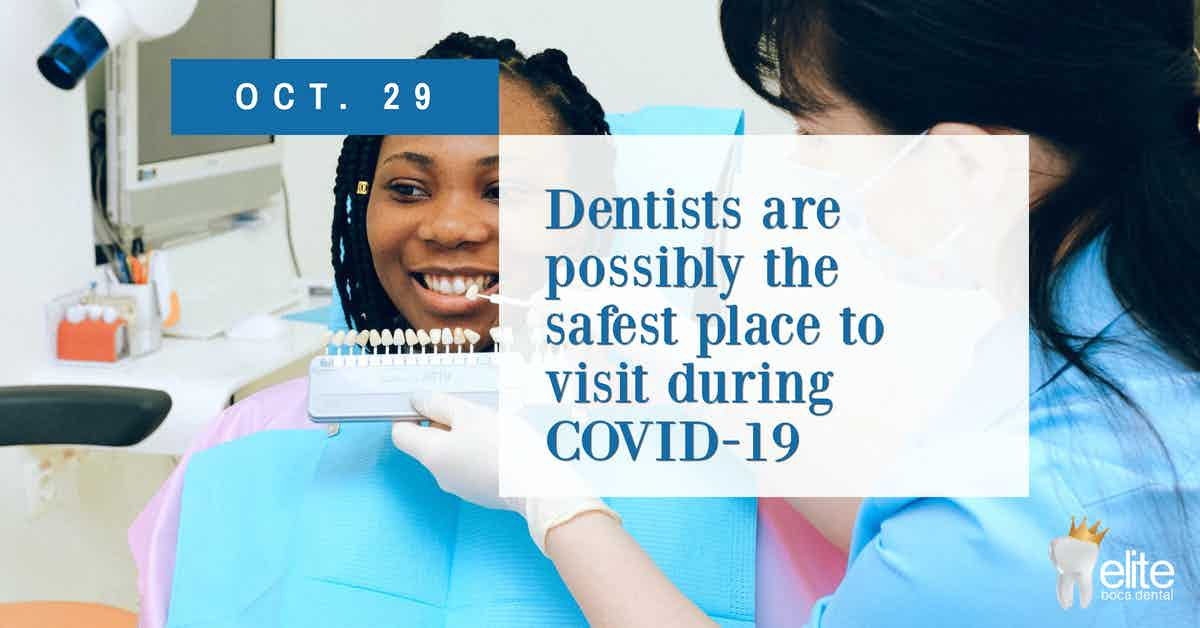 Dental
News
Dentists are possibly the safest place to visit during COVID-19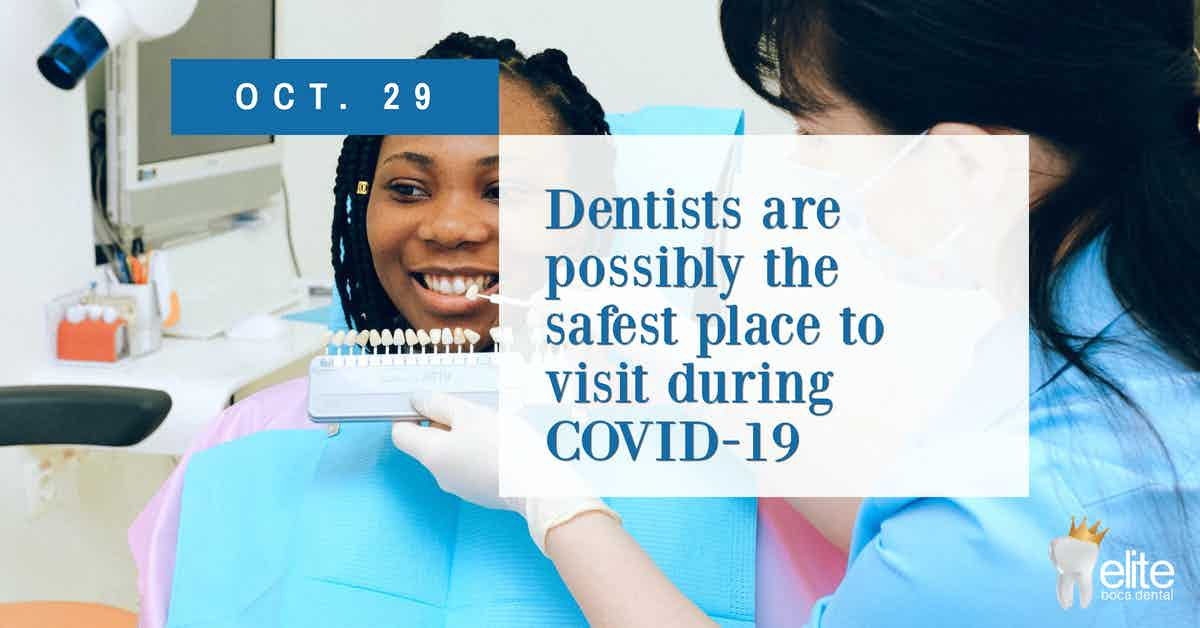 Dentists are possibly the safest place to visit during COVID-19
The ADA has released survey information, which shows that less than 1% of dentists in the United States have contracted COVID-19. Even though outside sources stated that dentists and dental assistants would be at an increased risk due to their close contact with patients, with the use of proper PPE and other preventative measures, dentists have kept themselves, their staff, and their patients safe.
The ADA surveyed 2,195 dentists, and only 20 of them had either a confirmed case or a probable case of COVID-19. With these results, it is possible that less than 20 of the dentist that responded to the survey, in fact, had COVID-19 at some point.
Of the dentists surveyed, 99.7% reported implementing additional infection control and prevention measures, which include the disinfection of all surfaces and equipment that are commonly touched. They went on further to check temperatures of staff and patients and screening patients for COVID-19 related symptoms prior to treatment.
In comparison to other health professions, dentists' rate of infection is much lower. Thanks to the dental industry taking extreme caution, they were able to better protect themselves from infection than many other professions. Dental offices were already sanitized and disinfected regularly, so adopting new sanitation and disinfection measures came naturally to dental professionals.
Dr. Marecelo Araujo, Ph.D., the chief science officer (CSO) of the ADA and senior author of the survey report, stated, "This is very good news for dentists and patients. This means that what dentists are doing — heightened infection control and increased attention to patient and dental team safety — is working."
At the time the survey was conducted in June, there was a shortage of proper PPE, and many dentists had to look to alternative sources to find equipment to protect them and their patients. Even with protective gear in short supply, dentists found ways to keep themselves safe and continue providing essential dental care.
As your dental health professionals, your well-being is important to us. We are opening the office slowly, and hope to be back to full operation soon. Feel free to reach out and call the office should you have any concerns or questions on 561-482-7008.
Please feel free to call us at Elite Boca Dental if you have a dental emergency.
Here is a link should you wish to find out more about the Corona Virus .
Stay Up To Date, Follow us on Social Media.
Share This Story, Choose Your Platform!