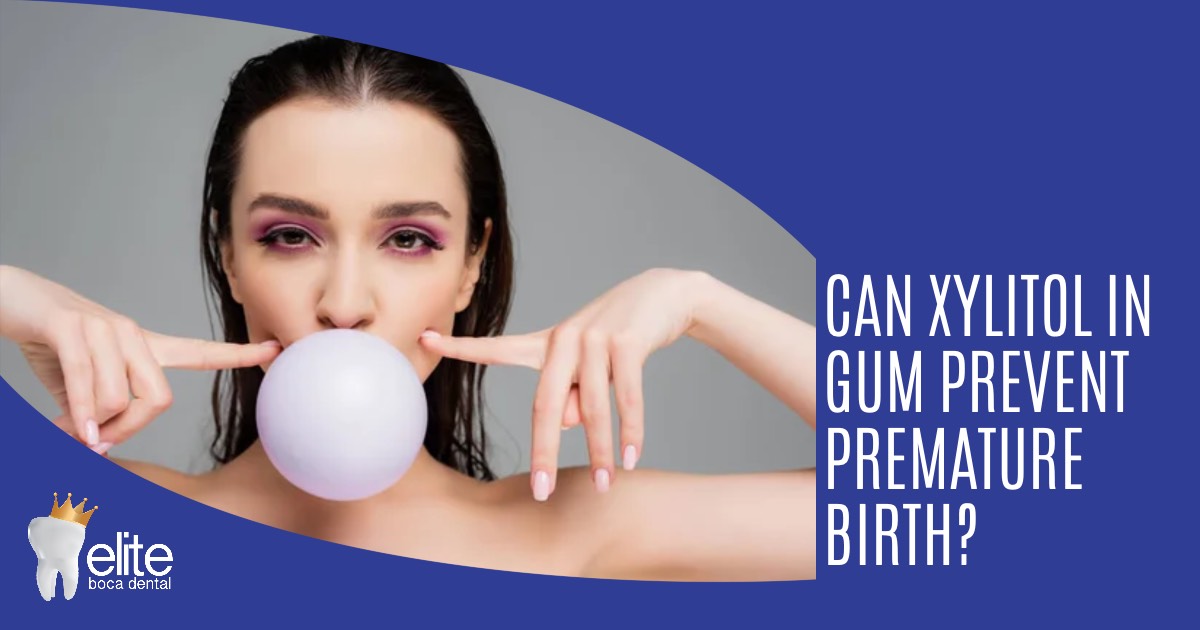 Can Xylitol in Gum Prevent Premature Birth?
Who would have made the connection between gum disease and premature births? A study done in Malawi, Africa, did just this. As a country, they have one of the highest rates of pre-term births. According to the world health organization, nearly 15 million babies are born before the 37th week of pregnancy. Although not all of these are linked to gum disease in their mother, the studies are showing exciting results.
Babies born prematurely tend to have health issues as babies, toddlers, and later in life. The development of the baby's lungs in the last few weeks of pregnancy can ultimately change the course of their recoveries to illnesses like colds and flu, bronchitis, and pneumonia.
As an isolated ingredient, Xylitol reduces inflammation and can improve overall oral health. The health of our body is directly linked to our oral health, so it is no wonder that expectant mothers can pass on issues to their unborn children.
The study in Malawi took place over ten years, with more than 10 000 women across Malawi. Education packs were distributed that included information about oral health and how to prevent pre-term births. Half of the samples were also encouraged to chew xylitol gum for 10 minutes, once or twice daily, throughout their pregnancy.
Of the sample, women who chewed gum were less likely to have a pre-term baby than the mothers who only received the education packs. A difference of 12,6% vs 16,5%. The babies born to the moms in the gum-chewing category also weighed more than those in the other group.
The women also saw an increase in their oral health throughout the study.
Although it is not a magic bullet, adding in education about oral health for pregnant moms can increase the opportunities of healthier babies carried to full term. Xylitol tended to be the trick in improving oral health and reducing premature births across the study.
In the USA, measures including de-scaling, deep cleaning, and planing to remove plaque and tartar on the teeth proved to be less effective than chewing gum containing Xylitol.
Although not 100% conclusive, experts agree that bad oral health can be detrimental to your baby's overall health and lead to pre-term birth.
Not everyone is rushing out to prescribe Xylitol as a cure for premature births; it does seem like a low-impact option for dentists to recommend improving the oral health of expectant mothers with minor side effects.
As your dental health professionals, your well-being is important to us. We are here to assist in your "healthier mouth awareness". Feel free to reach out and call the office should you have any concerns or questions on 561-482-7008.
Stay Up To Date, Follow us on Social Media.
Share This Story, Choose Your Platform!
Experience America's biggest military appreciation event, where businesses across the country come together on a specific day to express their gratitude.