About
Us
The team behind Elite Boca Dental

Michael S. Pechan, DMD
Proudly practices cosmetic and general dentistry in Boca Raton. FL. After graduating with his Bachelors of Arts in biology from Miami University in Oxford, Ohio. Dr. Pechan earned his Doctor of Dental Medicine degree from Case Western Reserve School of Dental Medicine. Upon graduating he was awarded the "Deans Award", for academic and clinical excellence.
Committed to personal and professional growth, Dr. Pechan regularly engages in advanced continuing education and participates in monthly meetings to improve his quality and standard of care. While staying current with the latest technologies and advances in dentistry. Dr. Pechan is committed to understanding the needs and concerns of each individual patient.
He takes great pride in providing the best that dentistry has to offer, and in creating every personalized smile.
Member of the American Dental Association
Member of the Florida Dental Association
Awarded the honor of "America's Top Dentists" in 2009, 2010, 2011, 2012, 2013, 2014 and 2015.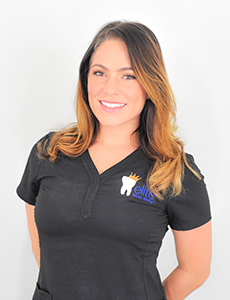 Brittany, RDH
Hi my name is Brittany! I attended my two years Dental Hygiene program in Lake Worth, Florida. The program really molded me into the person I am today. I learned how to educate my patients on ways to improve and maintain good oral health. I truly believe that providing dental care is the best solution. I always knew that I loved teeth so making smiles perfect, makes me happy! I enjoy traveling and experiencing new things that life has to offer. I cannot wait for more fun and exciting vacations to come.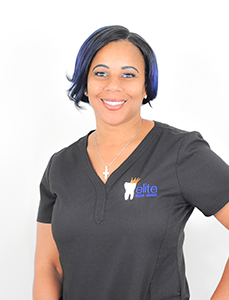 Shonda, Office Manager / Insurance Coordinator
Hi my name is Shonda, I have been in the dental industry for thirteen years, starting as a chair assistant, I continued to educate myself into the dental insurance and front office management skills. I am now an insurance coordinator for dental insurance billing and coding. I have been an insurance coordinator for ten years now dental and medical. I was a Head coordinator for an Oral Surgeon office for three years. Dentistry is a career that I have grown to love and enjoy over the years. I love to see beautiful smiles.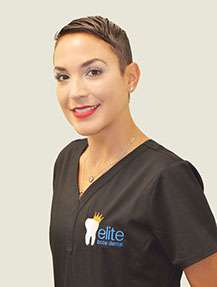 Janette, Treatment Plan Coordinator
Hello! My name is Janette, I am the Treatment Plan Coordinator here at Elite Boca Dental. With over 10 years of experience working in the dental field, I believe it's very important to educate our patients not only about the treatment that they need, but also about what will happen if the problem is not taken care of. I really enjoy talking with our patients and finding them a financial solution so they can receive the optimum care that we provide here. On the weekends I love spending time with my son, Cruz, and training for my next half marathon!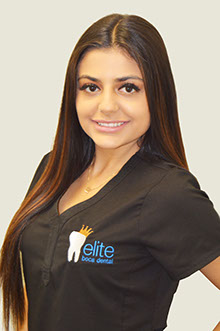 Marjorie, Front Desk Coordinator
Hello, my name is Marjorie and I am the Front Desk Coordinator. Learning about dentistry and all its many facets has been an interesting and challenging journey so far. It's been extremely rewarding for me to be able to help our patients understand their insurance benefits while simultaneously giving them peace of mind that we are on top of their dental and financial needs. I am currently enrolled at Palm Beach State College, in the process of completing my prerequisites for Dental Hygiene school. As a Florida native, I really enjoy working for a small, local business and I can't wait to see what other exciting, new things I'm going to learn during my time here!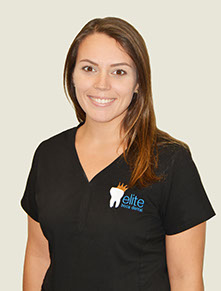 Rachel, Dental Assistant
Hi! My name is Rachel and I am Dr. Pechan's assistant. I attended school to become a Dental Assistant at the Dental Assisting School of Syracuse, located in my hometown of Syracuse, NY. I've lived here in South Florida for 3 years now and I really love living in the sunshine and being close to the beach. On top of loving where you live, I think it's equally important to love what you do, which is why I'm glad I have found a passion for dental assisting. One of the most rewarding aspects of this job is being able to be there and comfort patients who have a real and true fear of going to the dentist. I look forward to seeing where this career will take me, along with all the exciting opportunities to travel and experience new things while living in Florida!
Make An Appointment
If you have any questions regarding our services, please contact us using the form below and we'll get back to you as soon as possible.